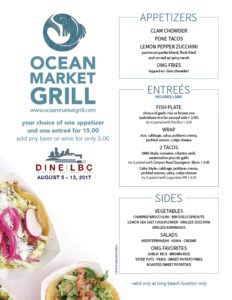 Your choice of one appetizer and one entreé for 15.00
Add any beer or wine for only 3.00.
Experience cuisine that delights the palate and defines the art of dining in Long Beach. Held annually, Dine LBC features value-oriented three course menus from dozens of the Long Beach's best restaurants in twelve unique neighborhoods throughout the city.